Posted on Mar 3, 2020 in
Uncategorized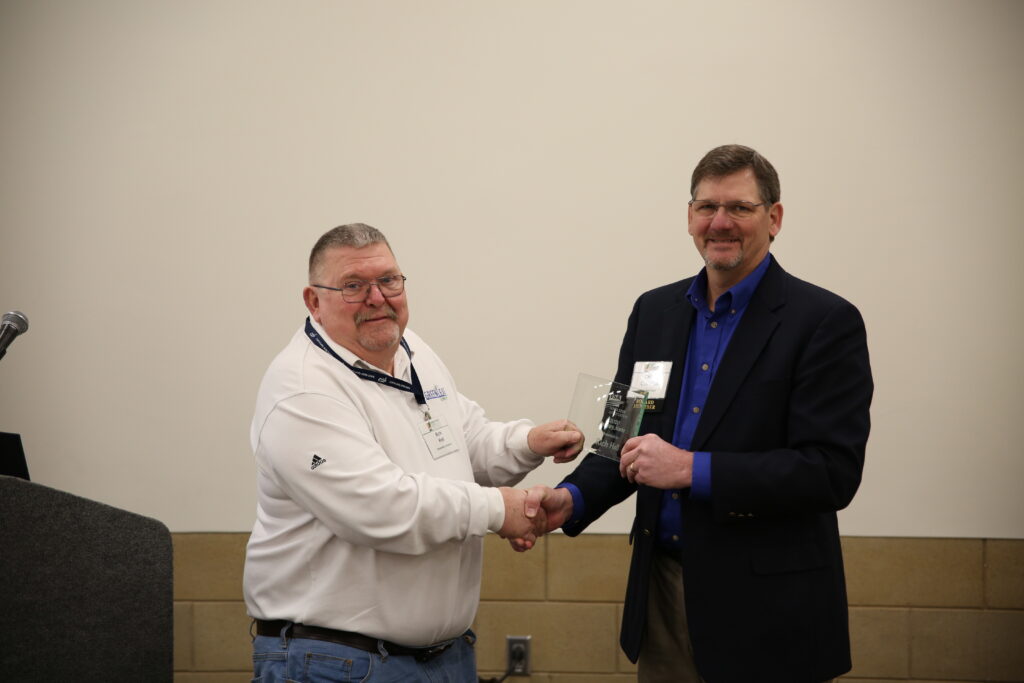 Des Moines, Iowa – During their annual member meeting, the Iowa Seed Association (ISA) presented Rich Hall, GreenLeaf Genetics, of Springfield, South Dakota, with an honorary member award on February 12, 2020, in Des Moines, Iowa. Hall has been connected to the Iowa Seed Association (ISA) throughout his career. In recent years he has been a strong supporter of the association via GreenLeaf Genetics through participation and sponsorship.
Hall majored in Biology at the University of Nebraska and graduated in 1976. He began his career as a nursery employee for DeKalb in Fremont, Nebraska.
Hall went on to establish a Corn Breeding and Testing Group (CHS) with Bob Foley, Bo-Jac; Tom Hoegemeyer, Hoegemeyer Hybrids; and himself at Curry Seeds in the mid-1990s. At one point in time, the inbred lines from that group had approximately a 4% national market share. Following the sale of the CHS Germplasm to Syngenta, Rich became one of the seven original employees of GreenLeaf Genetics and is retiring at the end of March.
Throughout his career, Hall has always been willing to mentor peers and share his expertise and wisdom with them.  Hall's leadership in the seed industry and his generosity will be missed upon his retirement from GreenLeaf Genetics in 2020.