Wednesday, June 26, 2019
Veenker Memorial Golf Course
Ames, Iowa
Download Registration Form Here (PDF)
Instructions: Attendees visiting the Seed Science Center are asked to park at the Memorial Union on Lincoln Way and walk to the Seed Science Center.
It's a 10 to 15-minute walk from the parking lot. Please arrive early to park and attend the session on time. Google maps walking directions from the parking lot: https://goo.gl/maps/qJYvZSMpxP11VVZs9
Schedule of Events:
9:00 AM Check-in | ISU Seed Center, coffee and refreshments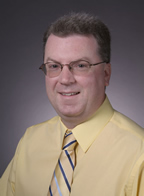 9:15 AM
Dr. Chad Hart, Associate Professor of Agricultural and Natural Resource Economics

Topic: The latest on tariff and trade issues with QA session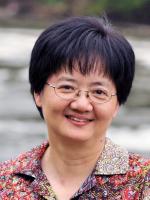 10:15 AM
Dr. Kan Wang, Professor Plant Biotechnology, Co-Director Crop Bioengineering Center

Topic: The CRISPR Technology with QA session
11:00 AM* Check-in for golfers who did not attend morning sessions (*at Golf Course)
11:15 AM Tour of Seed Lab (optional) and depart for luncheon at Veenker Clubhouse
11:30 AM Luncheon at clubhouse
12:00 PM Golf Shotgun Start
Directions:
From Memorial Union parking to Veenker Clubhouse https://goo.gl/maps/R72B8myuFUZgNsAK6
Addresses to Know:
Memorial Union, ISU Campus, 2229 Lincoln Way, Ames, IA 50012
Seed Science Center, 2115 Osborn Drive, Iowa State University, Ames, Iowa 50011
Veenker Memorial Golf Course, 2916, Veenker Dr, Ames, IA 50011
Contacts:
Joan O'Brien, Iowa Seed Association Office
joano

agribiz

org (joano

agribiz

org) or 515-262-8323\
Register Today!
Download Registration Form Here (PDF)
Please return to :
Email: JoanO

agribiz

org
Mail: Iowa Seed Association 900 Des Moines St, Des Moines, IA 50309